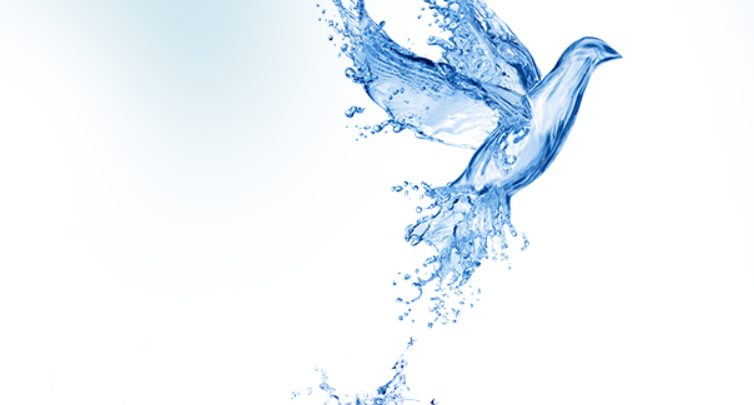 Zhangzhou, China
People are known for making changes either in their neighborhood, city, state, or country as a whole. History has a lot of figures who made changes in their lives or for their community. Let's take an example of a social rights activist, a politician who became South Africa's first black president (from 1994-1999). It's Nelson Mandela who spent 27 years in prison for political offenses, but in 1993 he was awarded the Nobel prize for his efforts to dismantle the country's apartheid system. Mandela is a source of inspiration for civil rights activists worldwide. Another example is Lee Kuan Yew, the founder of one of Asia's smallest but most developed economies. Lee led Singapore to be one of the most powerful financial centers in the world. The examples are limitless.
What I'm trying to illustrate here is that the word "change" matters in our life. You cannot do anything without it. You cannot enjoy the beach waves and the golden sand with the shiny sun without having the earthmoving and changing its seasons. You cannot gain muscles if you don't exercise regularly. You cannot taste a green apple without planting its seeds. So, change occurs everywhere. The same thing happened to me in the last ten years. My school life during elementary and middle school was normal, and I was among the best students at the time. Then my life changed 180 degrees when I failed in the first year of high school. It was a real shock for me. How could a good student become a bad one immediately? Well, it happened though. I spent the high school level with failure for I failed twice. At that time, I got used to failure. After five years of ups and downs, I was fighting to get a high school degree along with getting my first diploma in sales techniques.
In 2015, I finally got the degree I had been dreaming of. Then, I applied for the U.S. green card lottery. I was really excited just to join others who were living the American dream. Soon after when the results were available online, I was both nervous and happy at the same time. Unfortunately, I was flabbergasted to see that I hadn't been selected. However, I didn't lose hope. I applied for the university to study English. In fact, I just wanted to get that BA certificate. Universities in our country are, to some extent, a waste of time. Accordingly, I was teaching English in some centers nearby. In the following year, I applied for the lottery again but in vain. I've been doing this for 5 years. While I remained in the same place-I wasn't moving, I wasn't trying to find other alternatives. I was Just focusing my vision on one spot which was living in that dreamland. I was like a fish wishing to climb a tree. To be honest, I was waiting for miracles. I hope you get the image clearly.
What I had done was good, but what wasn't good was being in the same place, trying the same things, and waiting for miracles to happen. This is what most of you guys are doing to achieve your dreams. The American green card is just a lottery, so the chances are really weak. After three years of university study, I finally got my BA in the English language. I knew I could get it; at the same time, I was applying again for the U.S. lottery for almost 5 years, so, you know the results—I hadn't been selected again. Dear friends, doing the same thing and expecting different results is, of course, impossible. You must change your resources to get different results. That's what I'd been doing until I realized I was just in the same circle. Thinking outside the box makes us afraid of doing something new, and that holds us back. That was my life experience.
Now, listen to my new story that I wrote myself and made some changes in my life. It wasn't easy for me because I needed to think outside the box. I needed to overcome fear and take risks. That's life. It is all about taking risks. A very close friend of mine told me that there were some job offers in China. He told me that he himself was trying to prepare the documents for that job. The latter was being a teacher of English. So, I followed his path, and I prepared all the documents needed, whereas my friend was already in China. He got accepted, and I was so happy for him. I was waiting for my turn. I did all that was required but in vain. I had a problem since my BA was still new. I contacted other agencies to find a job for me, and finally, they did. They sent me all the documents to get the visa. I went to the Chinese Embassy in Rabat, Morocco. Finally, I got the thing I had been waiting for so long—the VISA. I packed my suitcase, and I went directly to Mohamed the 5th Airport, Casablanca. It was my dream to step in the airplane and fly above the clouds. You won't know that feeling until you try.
So, I flew to Beijing, China, and from Beijing to Zhengzhou. The boss picked me up at the airport, and then I went directly to my new apartment. The way they welcomed me and the smiling faces of the school staff made me feel so at home. I have unforgettable moments I lived there and still do until the moment I am writing this article. I faced the barriers of the language and the culture, but communication was really great for I had some assistants who spoke very good English. So, I started my job as a teacher, and the kids fell in love with the way I taught, the easy-going personality I had. I had fun with them. Last but not least, let's pose some well-discussed and well-questioned inquiries among the young generation: How can an impoverished guy get a visa and travel overseas? How did he overcome all the struggles, the defeats to continue his journey? How can I be like him/her? As I see it, stop asking and start doing. It's all about strong willingness and patience. A long journey starts with the first step. You have to enjoy the process.
As they say, an arrow has to go back a little bit before it can go forward. When life is dragging you back with difficulties, it means it's going to launch you into something great. However, it's all about you either catching the opportunities or remaining the same. Keep learning, keep striving, and keep growing, and I swear opportunities will come your way. God bless everyone!!