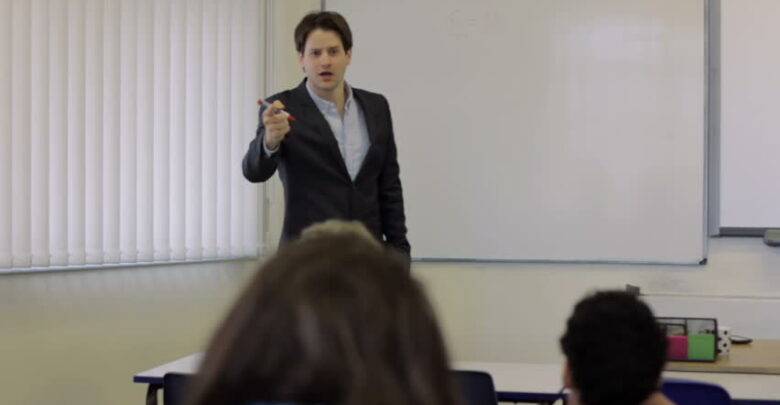 New York, USA
Schools are a place where you go to learn something new and develop yourself. We spend more than eleven years just to get a high school degree, and only God knows how many years after that. Everyone is different; some attend school longer than others. It all depends on what kind of career you choose to pursue.  These years should be easy, smooth, and enjoyable. However, I am afraid it is not the case. Some teachers make life more difficult than it already is.
I can still recall how good I was as a student. When I was in primary school, I was a valedictorian. In third grade, my French teacher would call me from another classroom to come to his classroom to recite some long French poems I learned by heart the night before. "Take Ayoub as a model, guys!" I can graphically remember the scene. I was so proud every time he called me over, and so were my parents. I excelled not only in French but also in other subjects. I continued to amaze all my teachers until the ninth grade. Little did I know that this year would be the changing point of my academic career if not my personal life.
As we started the first week, attending math sessions twice, I knew something was amiss. I felt as if I was in jail rather than a classroom. The teacher was a male who never smiled, not once. I personally never saw his teeth. He was so intimidating. He would beat so hard anyone smiling. To be frank, I hated math because of this guy. One day, he called me over to the blackboard to solve an equation. I stood and grabbed white chalk. I could not write or even think. I froze in front of the blackboard. He pulled out his tiny but hurtful stick and beat me. "If you succeed this year, you come and spit on my face." He said in a mocking voice.
His words killed the confidence in me. I hated his sessions that I skipped class many times. As a kid of fifteen years old I was so broken. I was not allowed to express my discontent or even complain to the school director. I remained quiet waiting for what the days would bring.
As the end of the school year ceremony arrived, I found out that I failed. I was .009 far from the class curve. I cried so much that day. I locked myself in the room for about a week. Everybody, including my parents, was so shocked that I did not pass knowing that I was doing great as far as school. They also knew something was amiss!
I finally was able to overcome that terrible period of my life. As the days rolled by, I learned a great deal that I must beat against the current; life can be unfair sometimes. Learning is like healing; it happens over time. As fate would have it, I had the chance to work as a teacher of English back in Morocco for a couple of years. From my experience, a shoutout to my ex-math teacher. Teaching is more than just standing next to the blackboard and feeling like a boss, a tyrant one. Instead, teaching is an art. It's when you approach your students and make them love the subject you teach. You don't teach by shoving someone else's face in the dirt.